You will receive the layout of your card acceptance statement in a fresher and clearer design in the future. Inform your accounting department about this change and feel free to contact us if you have any questions.
New improved card acceptance statement (Statement)
The new statement provides an overview by charge type and card type for easy reconciliation with your bank account and POS system.
The clear and detailed design allows you to see at a glance how the gross and net invoice is composed and what amount is called. Take a look at the new statement.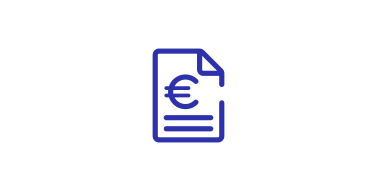 The invoice number is one of the required mandatory details of a proper invoice. With the changeover to a new card acceptance statement (Statement), the invoice number is also adjusted as follows: "Contract partner number-YYYY-MMTT-Invoice intervals(M/W/D)-Invoice currency" (e.g. 15711111-2022-0831-M-EUR).                              This also ensures the uniqueness of the invoice number.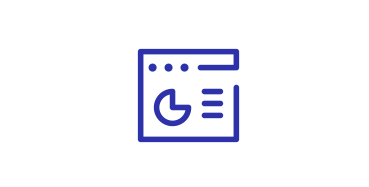 What else you need to know
Adjustments in the VAT calculation logic
The VAT calculation logic will be adapted to international standards. In the future, VAT will therefore only be calculated on the basis of the collector/batch procedure (batch processing), rounded, added and no longer at individual transaction level. This will be done automatically on a daily basis. Hereby we reduce rounding differences and decimal effects.
We adjust the cutoff time from midnight to 4am. This allows you to book longer sales and still get paid directly the following day.
Standardization of the bank statement text

Almost all of our customers already use the free service and receive all payment info on the account statement. Due to new regulations and our efforts to further digitalize our service, we are standardizing our offered format. Here you will find details about the information that is transmitted in the purpose of your account statement.
Change of the consecutive payment number
The consecutive payment number on the payment text will be reset and will start again from the beginning at "1". 
We will discontinue chargeback communication via fax in the near future and offer it centrally via the Nexi Merchant portal in the future. Delivery by mail will still be possible, if necessary. We recommend switching to centralized communication. This reduces the delivery time compared to mailing and the environment is also helped in the digital way. Basic information on chargebacks can be found here.
Our guidelines on manual follow-up bookings have been adjusted. Rebookings must always comply with our compliance guidelines and our terms and conditions. Selected services may therefore not be offered. The adjustments only affect very specific forms of booking. If you are affected, we will inform you separately via our support.
Update of the Electronic Payment Advice (EPA)
To comply with the latest security standards, we regularly update our EPA files. Make sure you adapt your automated reconciliation processes to the latest format in time. In addition, the reference address through which you receive your EPA files will change.
Shutdown ESP Portal and move to Nexi Merchant Portal
In order to standardize and, above all, simplify portal use, we will deactivate the ESP portal for our users. A changeover and registration within the Nexi portal is mandatory for this.
Do you have further questions?
We are happy to be there for you.
Simply fill out the contact form or call us at:

 +49 69 7922 2095
NEXI GERMANY GMBH
Helfmann-Park 7
65760 Eschborn
Germany
069 7922 4060
serviceDE@nexigroup.com